Meet NBC's
Karen Horne
…
 SVP of Programming Talent Development & Inclusion
!  This #BlackGirlMagic stopped by during our
 NBC Press Visit
 to share exciting news about the 
"Late Night Writer's Workshop". 
 This program happens to be the  industry's
 only
initiative dedicated to discovering and developing late night and sketch comedy writers of diverse backgrounds.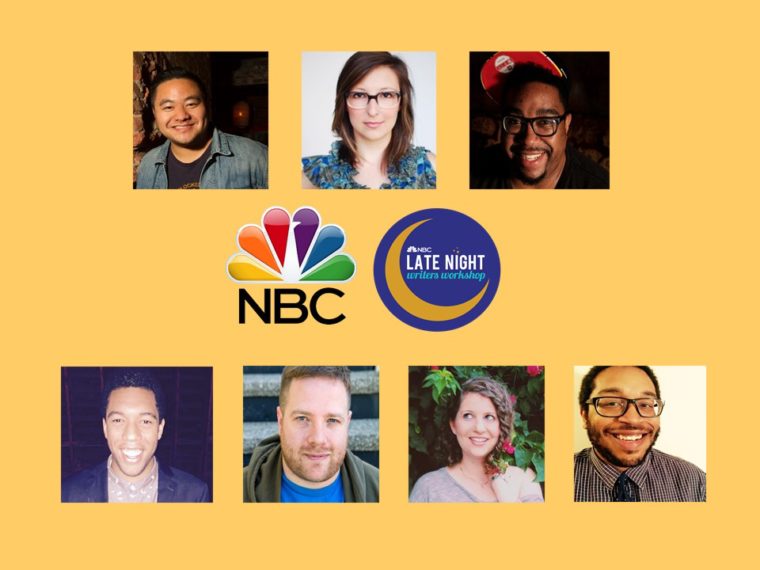 Now in its sixth year, NBC's trailblazing program for emerging diverse late night and sketch comedy writers has named its 2018 class of writers. Alyssa Feller, Jonathan Giles, Michael Hartney, John Mahone, Cameron Smith, Natasha Vaynblat and Bryan Yang were chosen to be the new class of the network's annual Late Night Writer's Workshop. 
Chosen from 1,000 applicants, the new class will participate in an intensive six-day program this month that will ready them to be staff writers on late night and sketch comedy shows.  Congrats to these talented individuals who will be responsible for the next wave of entertainment for us!  It's not an easy task and here's what Karen had to say for all of YOU aspiring writers:
"A good idea doesn't make a good show. A good show-runner makes a good show.  People have a lot of ideas… if yo have an idea about a show… know where you pitch it.  It's really important to know where you pitch because if you look at our landscape… what we have on our air, do we have something like that?  is that a place where you see the show living?  If not, then you should not pitch it to us… always do your research.  And then also… if you have never written for television then yo may want to bring in someone who has to help develop your idea because we're not in the business of one episode… this for years of episodes.  And do to do that over and over again… is a muscle that really has to be exercised."
MEET the "head lady in charge" as she shares her history!
iPhone VIDEO (Karen Horne):
"In the six years since its inception, our Late Night Writers Workshop has changed the landscape of late night and sketch comedy by infusing fresh, new diverse voices into the writers' rooms," said Karen. "Since late night and sketch comedy use the cultural zeitgeist and world events to drive their humor, it's especially critical to have inclusive writers' rooms that reflect the diversity in our world."
For more information, visit the NBCUniTIPS.com.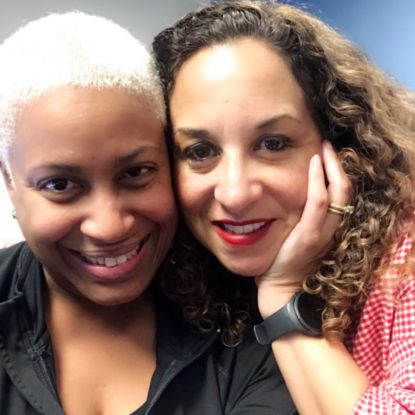 Great meeting you Karen!