CONGRATS to Actor & Comedian
Kenan Thompson
 who received the
Virtuoso Award during 2021 SCAD aTVfest!!  
Kenan is currently in his 18th season on 
Saturday Night Live
 as the show's longest-running cast member.  And he stars in and executive produces the new NBC comedy
Kenan
, premiering at 8:30 p.m. Tuesday, Feb. 16!!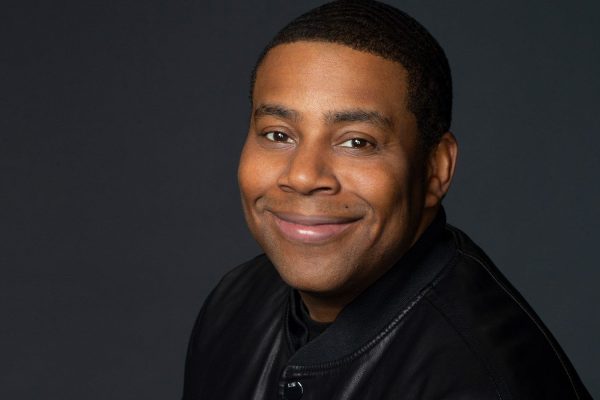 In 2018, Kenan received the Emmy Award for Outstanding Original Music and Lyrics for the SNL song "Come Back, Barack" and was nominated for Outstanding Supporting Actor in a Comedy Series in 2018 and 2020. On film, Thompson has appeared in Hubie Halloween, The Magic of Belle Isle, Snakes on a Plane, D2: The Mighty Ducks, and Good Burger, among others. He has also showcased his voice talents in The Grinch, Trolls World Tour, Wonder Park, The Smurfs, Space Chimps, Rock Dog, and more. His upcoming projects include Paramount's Clifford the Big Red Dog and the Disney+ reboot of Home Alone.
Thompson has made tons of contributions to SNL with his hilarious impressions, including The Rev. Al Sharpton, Charles Barkley, Steve Harvey, and more recently… the gorilla glue ad with Regina King. LOL, take a look!
I had a chance to attend a virtual chat with the Kenan cast during #atvfest.  Here's a few questions & answers from the session:
Question: What was at the top of your mind in creating the cast?

Kenan: "It's a Family dynamic we haven't seen before… a professional environment, bringing worlds together with SNL.  I'm in Atlanta, on the radio and it's a lot fun & silliness happening at home. Everyone getting on each other's nerves a little but love each other".

Question: Will we continue to see the aspect of your TV wife's death? How will it progress?

Kenan: We don't want it to be too down because it it is a sitcom… but will be exploring how men deal with grief/death… and how it takes a village with family and friends.

Question: Why ATL?

Kenan: "It was a writers choice…. based on me… the character. And I wanted to keep it closer to home… to make it feel more comfortable for the viewer.  Seeing me sell real estate… no one is really interested in that. LOL!"

Kenan on NBC 
Raising two kids is a three-man job in this unconventional family comedy from executive producer Lorne Michaels. Kenan Thompson stars as a single dad trying to balance his career as the host of a popular morning show in Atlanta with raising his two spirited daughters. While his father-in-law Rick (Don Johnson) and his brother Gary (Chris Redd) try to help him, they usually find a way to make things a whole lot harder.
Watch the trailer!
Sending another huge congrats to Kenan on receiving theVirtuoso Award!
Now in it's ninth year… SCAD aTVfest celebrates the best of design, creativity, and innovation in television and streaming media. The university's annual signature event VIRTUALLY took place on Feb. 4-6, 2021.  Visit aTVfest.com for more information.