What a way to kick off
2021 SCAD aTVfest
!  We began with "
Conversation with Cynthia Erivo"
 , a powerful discovery on how she prepared to play the Queen of Soul in 
Genius: Aretha.
"Aretha was the key to learning how magical music could be.  She's the example …architect in the music industry which is what I aspire to be."  She also had a real love for clothing & style.  It was cool to wear clothing through time… from the 70's to 80's" – Cynthia Erivo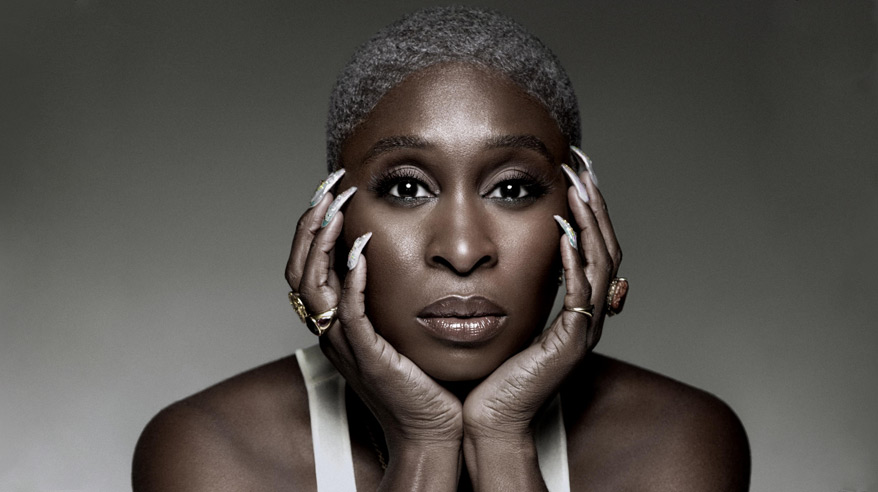 Cynthia broke out as Celie in the broadway hit The Color Purple, earning her a Daytime Emmy Award, a Grammy Award for Best Musical Theater Album, and a Tony Award for Best Actress.  And in 2019, her leading role as Harriet garnered her Golden Globe and Oscar nominations.  THIS is how I was introduced to this AMAZING talent.  My mom still watches the film almost everyday. LOL!
During our roundtable she provided a lot of great insight on her role as Aretha… I was taken as she reflected on Harriet Tubman and the late great Cicely Tyson.
"My goal was not to be perfect but to be truthful… and I led with that.  I will never be that person but my intentions were in the right place with empathy in telling the story.  Harriet liked stories… if she liked that, I knew there was a tenderness … a soft side.  I got to show that and hopefully you knew more about her than you knew.  Cicely is one of many I admire who had a variety of full body careers.  Who kept you guessing by playing many different roles." – Cynthia
What's next for Cynthia? Here's a few projects coming your way!
New role as Franklin in National Geographic's Emmy-winning anthology Genius, which premieres in March 2021.
Will star in the upcoming film Talent Show
A future biopic about Nigerian princess Sara Forbes Bonnetta.  (I'm really excited about this one  )
Planning to release her first album with Verve/Universal Music Group in 2021.
Last but not least… National Geographic's Genius: Aretha coming soon!
Watch the behind the scenes trailer:
For all of her wonderful accomplishments… Cynthia Erivo will be presented with the SCAD "Spotlight Award"!!!
NOTE: I was able to capture this queen at the 2019 NAACP Image Awards.
Photos RobinLori
Stay tuned for more exciting coverage from SCAD aTVfest!