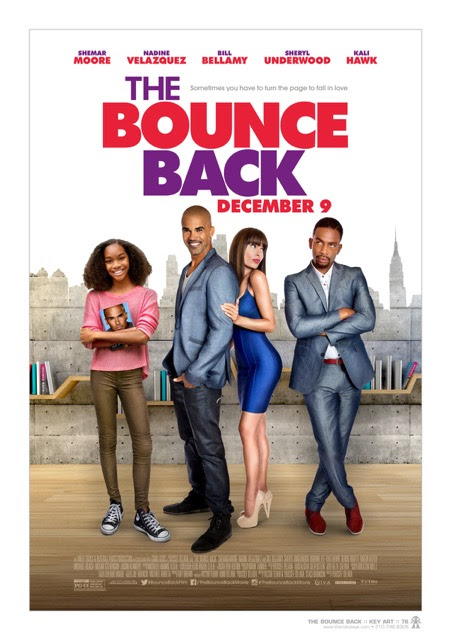 After a bad break up, how do you bounce back?
Father, author and relationship expert, Matthew Taylor (Shemar Moore) is on a whirlwind book tour promoting his new best seller, The Bounce Back. He's got it all figured out until he meets the acerbic Kristin Peralta (Nadine Velazquez), a talk show circuit therapist who's convinced he's nothing but a charlatan. When the pair appear on a talk show to express their opposing views on relationships, things get heated and the ratings soar. Now, every television show around the country wants the oil and vinegar duo to appear, much to the dismay of Matthew's manager, Terry (Bill Bellamy).
Matthew's life is turned upside down when he inadvertently falls for Kristin and has to face a painful truth of his past relationship.
"The Bounce Back" premieres in theaters nationwide December 2016.
Watch the trailer: