Here's a few Atlanta Happenings to put on your radar!  I'm TOO excited to announce the NEW stage play "Unholy War" coming your way November 3rd at 7 Stages Theater!  There's a little personal excitement going on here because this masterpiece is written by my good friend Dui Jarrod and directed by friend Rhavynn Drummer!  #UnholyWarAtlanta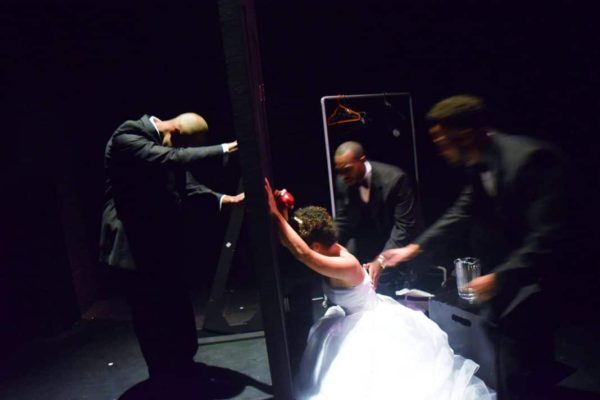 Story:
This wedding day is PERFECT – except for the groom, Yves, who is dealing with the heartbreaking dilemma of living happily ever after or leaving his bride-to-be stranded at the alter. He, with his groomsmen, take a gut-wrenching journey through his past rage and present fears, seconds before saying, "I do." All in an effort to survive his greatest weakness (downfall?)…HER.
Be sure to visit www.unholywarplay.com for tickets and updated information!
Filmmaker Nneka Onuorah Partners with Atlanta Dream for "We Are All Women" Campaign
Producer & Director of The Same Difference documentary is calling all women to stand in solidarity and challenging internal-homophobia among the LGBTQ community. The unwavering desire for change sparked the social justice campaign, "We Are All Women", which aims to increase awareness of the systematic challenges that African-American bisexual and lesbian women face in areas such as healthcare, education, and more.
The film screening, which will be held in conjunction with the Atlanta Dream, takes place at noon on Sunday, September 4, 2016 at Philips Arena in Atlanta, GA with the rally immediately following at 2:45 pm at Piedmont Park.
Tickets to the screening enables attendees to attend the "Atlanta Dream vs. Seattle Storm" game at 6:00 pm later that day.