Great News… the
2018 Atlanta Film Festival
 will host a red carpet & screening for the documentary 
MAYNARD
!  I absolutely LOVED attending the ATLFF over the years… and I certainly hate to miss it. 
The 42nd ATLFF is pleased to announce the closing night and full lineup of film, educational and special programming, and events that will take place from April 13 – April 22, 2018. For a full lineup of films, or to purchase passes, please visit www.AtlantaFilmFestival.com/films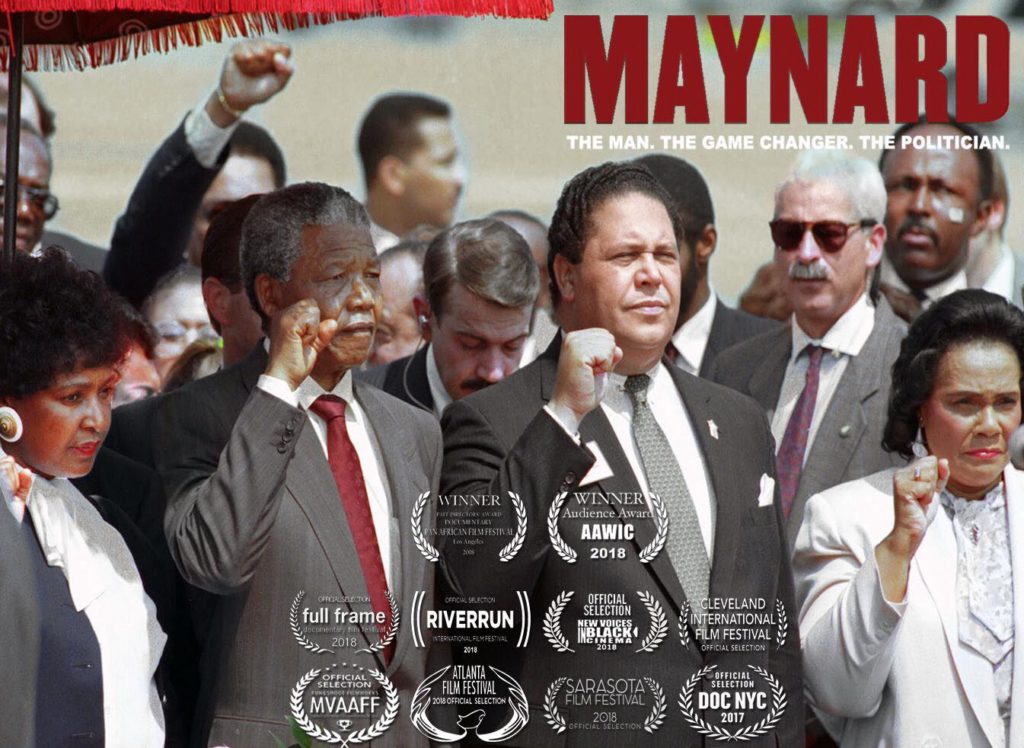 MAYNARD SCREENING:
WHEN:           Saturday, April 14, 2018 | 7:00PM
WHERE:         Plaza Theater | 1049 Ponce De Leon Ave NE, Atlanta, GA 30306
TICKETS:      ATLFF passes, as well as individual tickets to the MAYNARD red carpet screening, are now available for purchase at http://atlantafilmfestival.com/2018/maynard/.
Happy I was able to see the team when they were here in LA!
About the Documentary:
Auburn Avenue Films will produce a theatrical documentary about the life and legacy of Atlanta's first African-American Mayor, Maynard Holbrook Jackson Jr. The feature length documentary film is led by an Oscar nominated and Emmy award-winning team and offers an introspective look into the life of the political and business titan who became America's youngest mayor, and first African-American Mayor of a major southern city.