Who's ready for the BET Hip Hop Awards ?!?!!  Check out a few celebrity red carpet photos taken at the Cobb Energy Performing Arts Centre in Atlanta GA and be sure to tune in OCT 4th!!!
The "I Am Hip Hop" Award returned to honor entertainment icon and legendary rapper Snoop Dogg. Highly respected with more than 2 years in the industry, Snoop continues to set trends and pave the way for both new and established artists.   He brought along his handsome son and dad for the occasion which was really nice!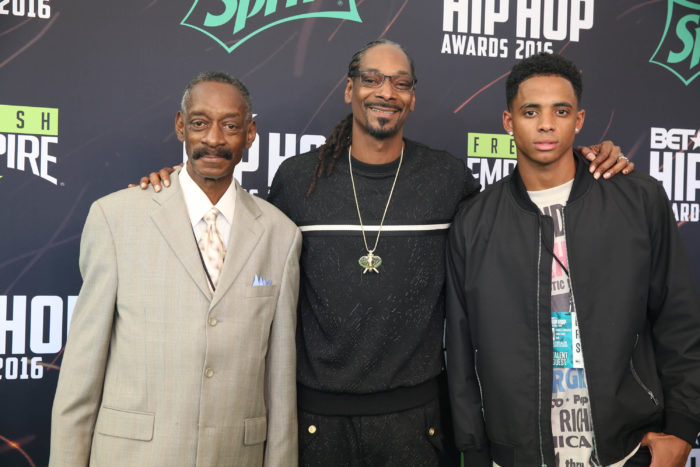 BET "Hip Hop Awards" is an annual celebration that pays homage to a culture that changed the world while highlighting the best in hip hop music. Year after year, BET Networks delivers the best in hip-hop for an unforgettable night of performances, cyphers and tributes honoring hip-hop legends that have and continue to make hip-hop culture a global force.
Enjoy & click through the gallery!  All pics provided by RobinLori.